Books on Deck: Mary Queen of the Scots, by Laurel A. Rockefeller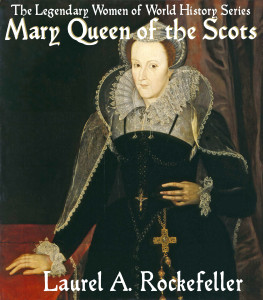 Queen Mary Stuart was one of the most beloved and controversial women in Scottish history. The granddaughter of King James IV and his wife Margaret Tudor, Queen Mary's status as heiress-apparent to the English throne paired with the violence of the Scottish Reformation set the stage for one of the most dramatic and poorly understood lives of the 16th century.
Mary Queen of the Scots tells Mary's true story, focusing primarily on her reign as queen of Scotland, celebrating her life more than her death, and showing us all why she was truly a woman ahead of her time.