Books on Deck: Memories & Secrets, by Diane Winger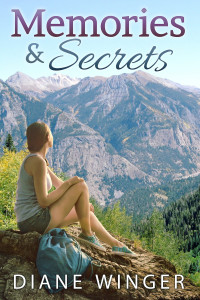 A year after her husband died, Deborah is still deeply torn over her role in his death, but there's no one left whom she can confide in without breaking a solemn promise. The prospect of a month-long visit from her only grandchild feels like an opportunity to begin her arduous climb out of the twin burdens of grief and guilt.
Ashley is no longer the cheerful, confident tomboy her grandmother remembers. No one realizes that the death of a student at her high school – a boy she barely knew – has cut her to the core. Ashley's secrets are weighing her down, undermining her future, destroying her friendships.
Two damaged people, fifty years separating their ages – neither expected their summer visit to be transformative, but life is sometimes full of surprises, some courageous, some grave.
In this novel filled with sadness and laughter, with fear and courage, two people turn to love to lift them beyond their painful memories and secrets.